---
Tenerife is the largest and most visited of the Canary Islands. It is famous for its black beaches, the beautiful volcano Teide and the British community. There are 12 climate zones on the island – tropical forests and volcanic semideserts, mountain gorges and dunes, and beaches with black and white sand. You won't be bored!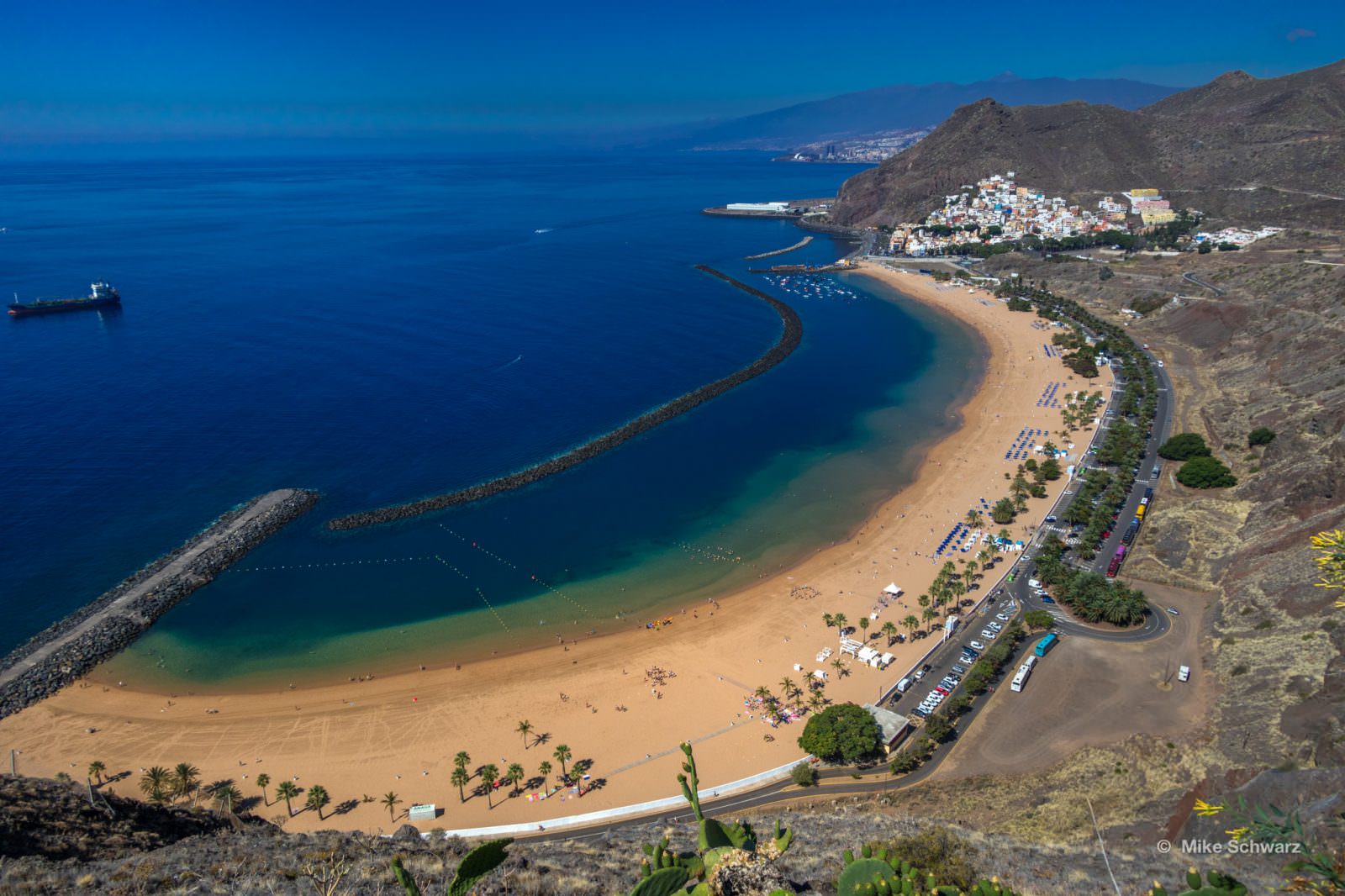 We will find out when it is better to fly, which beach to choose, where there are beaches with white sand and where there are beaches with black sand, how to get from the airport and compare prices for car rentals. We live in Tenerife, so all the information is from the locals.
What to Do in Tenerife?
Ride the road through the center of the island, climb volcano Teide by cable car, and take a photo with the rock cake (La Tarta)
Visit Anaga Rural Park, sunbathe naked on Benijo beach, or go hiking
Tan on the black volcanic sand at La Arena or Puerto de la Cruz
Watch orcas in Loro Parque
Whale and dolphin watching on a boat trip.
Hike to the Chinero volcanoes.
Swim in Teresitas beach (can be combined with Anaga)
Go on a small trek and see the best view of the Teide volcano.
Taste rabbit stew, canary potatoes, and canary sauces
Swim in a natural volcanic pool, for example, in Los Gigantes or in Bajamar
How to Get to Tenerife
You can get to the island by ferry or by plane. The cheapest flight to Tenerife is from Barcelona, Malaga, Madrid, Valencia, Porto, London, and Milan. I advise taking a direct flight from London. The flight time is about 4 hours and 30 minutes. Ryanair, EasyJet, Jet2, WizzAir, and British Airways have direct flights. Look for cheap tickets with this low price calendar.
Where to Stay in Tenerife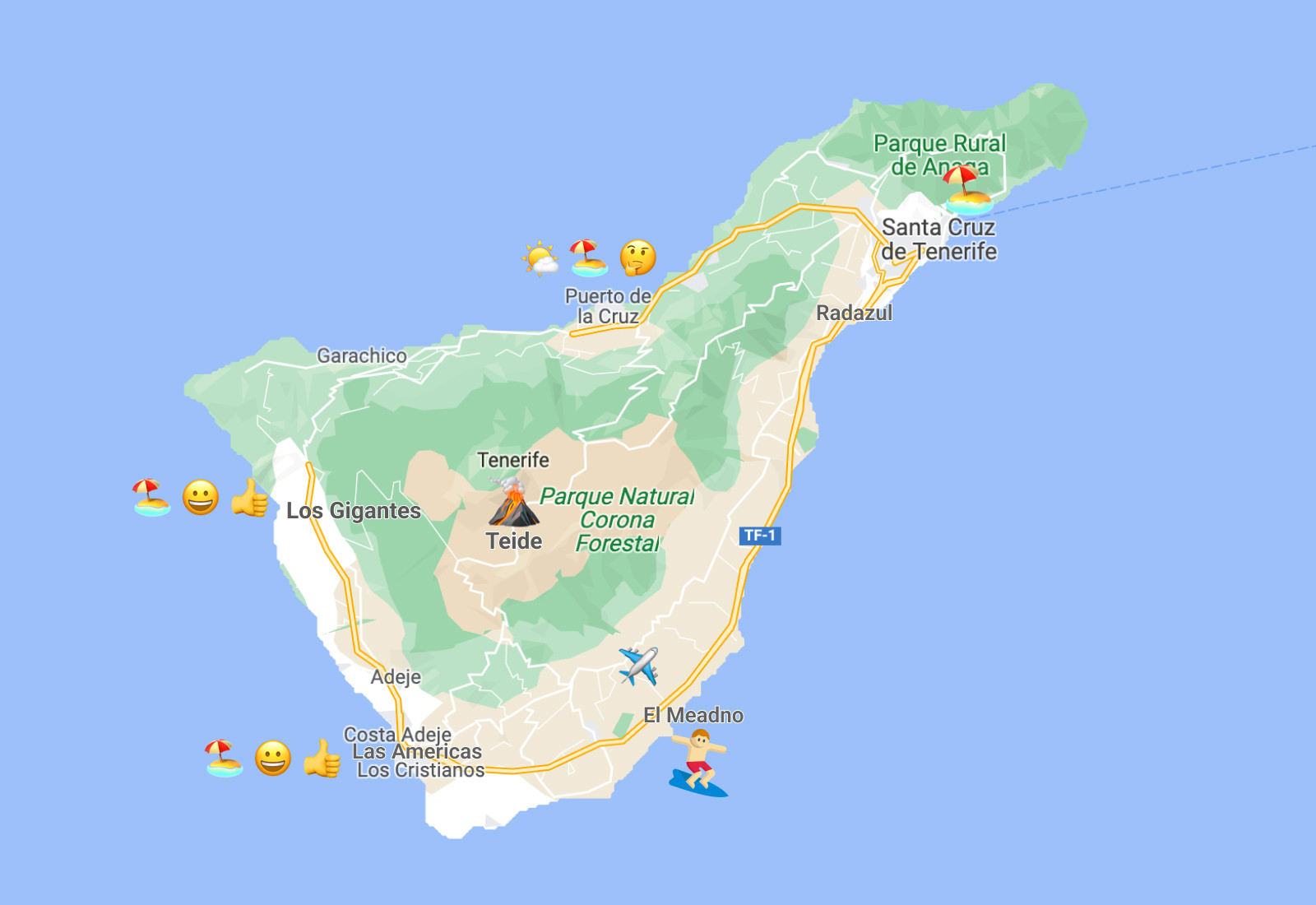 If you go with children, I advise staying in Costa Adeje. There is excellent infrastructure and the best beaches with breakwaters. For romantics, Los Gigantes, with its gorgeous rock views and black sand beach La Arena or the botanical garden city Puerto de la Cruz in the north of the island.
The best spots for surfers are in El Medano and Las Americas. For trips to the north of the island, I suggest staying in Radazul.
How Much Do Hotels and Apartments in Tenerife Cost?
The average price for an apartment for 2 to 4 people is €60-120. More convenient to book via Booking.com and apply the filter "apartments" when searching. Suitable apartments are usually booked 2-6 months in advance. So I strongly recommend booking in advance.
Good hotels cost €100, and options with breakfast and dinner from €120 per night. The most expensive hotels are in Costa Adeje, Las Americas. There you can also find cheap hotels.
What is Unique About Tenerife?
There are 12 climate zones on the island – tropical forests and volcanic semideserts, canyons and dunes, and beaches with black and white sand. You will never get bored! This is the only place in the EU where you can swim in winter.
Do I Need a Visa and Insurance?
The Canary Islands are the territory of Spain. So no visa is necessary for US, EU, and UK citizens.
I advise you to buy health insurance in advance. Otherwise, treatment can cost more than 1000 euros per day.
Is It Safe in Tenerife?
Yes, you can safely walk around at night and not get robbed. But unfortunately, there are a lot of thieves and pickpockets on the island. Make sure to leave valuables in your car or on the beach.
Can You Swim in the Sea in Tenerife in February?
Yes, you can swim in February. But will you want to? The water temperature is around 19-20 degrees. The coldest ocean water is in February and March.
What currency to bring and how to pay on the island?
Exchange pounds or dollars in advance. Only Euros are accepted on the island. The exchange rate at local currency exchanges could be more favorable.
The most convenient way to pay is by Visa or MasterCard. The cards are accepted in all shops and restaurants.
How Do I Get from Tenerife Airport?
You can take the bus 111 to Los Cristianos or Costa Adeje. Buses run every 20-30 minutes. Сheck the timetable on Google Maps.
You'll need to get out of the airport building to take a taxi. From the taxi signs, you will find the right exit. Get into the first taxi in the queue. The price for a ride to Los Cristianos or Costa Adeje is around €35-40.
The best option is to pre-book your transfer through GetTransfer. The cost for a ride to Los Cristianos or Costa Adeje is approximately €18-25. It's cheaper than a taxi.
Public Transport in Tenerife
Titsa has an excellent bus network on the island. Use Google maps to plan your routes. There you can also find the timetable.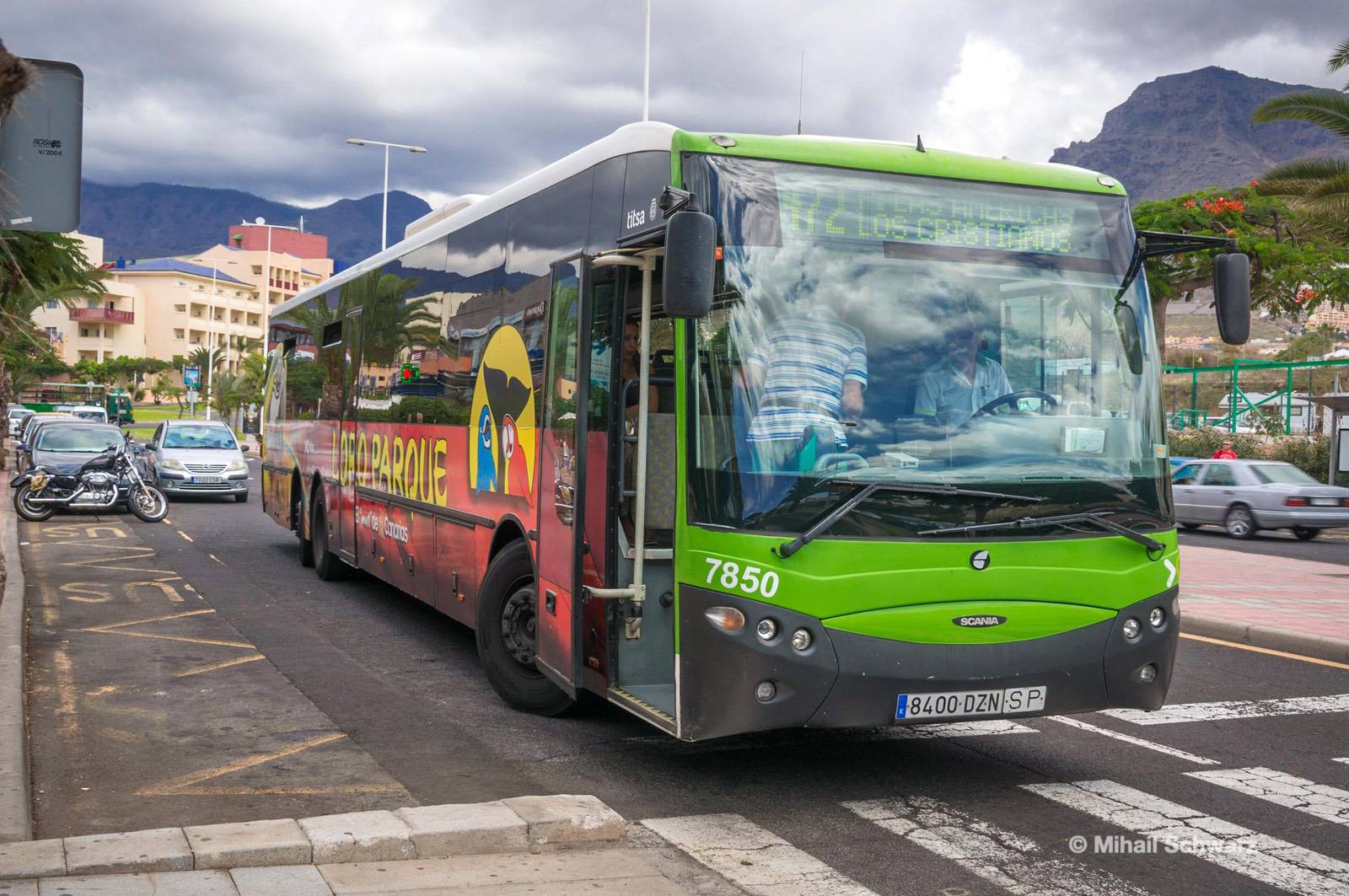 You can pay for your ride in cash to the driver, but it's cheaper to buy a Ten+ card at Titsa kiosks or vending machines. You are allowed to pay for more than one ticket with one card. The card costs €2 but needs to be recharged in advance.
For bus timetables and prices, visit titisa.com

If you plan to use the buses daily, buy unlimited Travelcard. The card costs €10 for 1 day and €50 for 7 days.
Car Hires in Tenerife
A rental car with basic insurance will cost from €30-50 per day, and with full insurance from €40-70. However, you need to book a car online at least 1-2 months in advance to find such attractive rates. Prices on the spot are almost twice as much.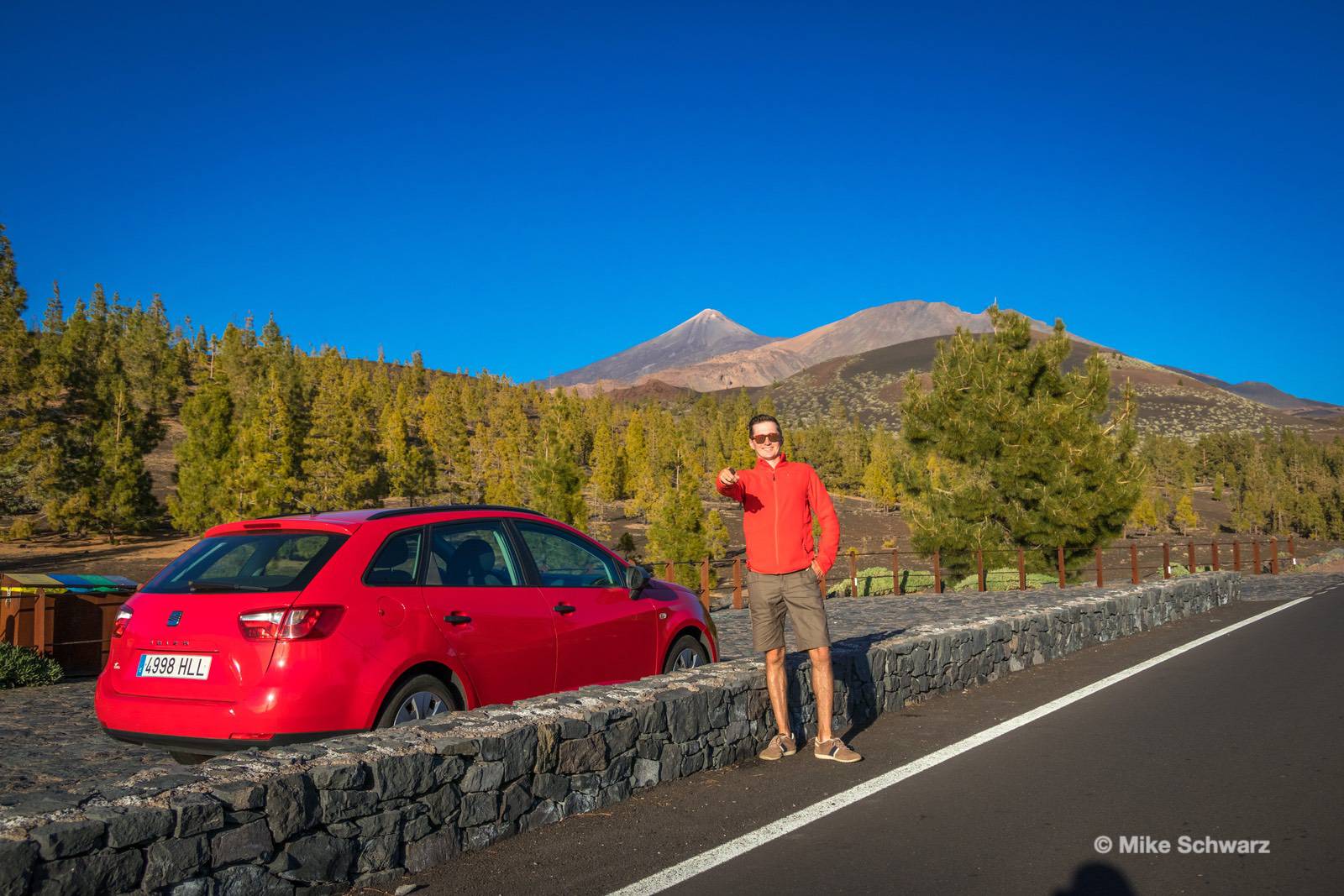 I recommend renting through Thrifty, Hertz, Sixt, Europcar, Budget, and Avis. These companies have new cars in excellent condition. Avoid Goldcar and Pluscar. If you want to take a ferry between islands, choose Cicar with full insurance.
Find cheap rentals through:
Driving Routes in Tenerife
The roads in Tenerife are of excellent quality. Dirt roads are almost uncommon. Street parking is free on the island, except for some streets in Los Gigantes and Santa Cruz.
I recommend 3 main routes:
Route through the center of the island to see Teide
Route around the island on the highway and stop at Candelaria, Santa Cruz, La Laguna, Puerto de la Cruz.
Drive north of Tenerife to Parque Anaga and visit the viewpoints along the way.
Tenerife Hiking Trails
Tenerife is a hiker's paradise. I count at least 80 official routes. All the routes are well-signposted. Along the way, you will come across information boards with maps, signposts, and signs on the rocks.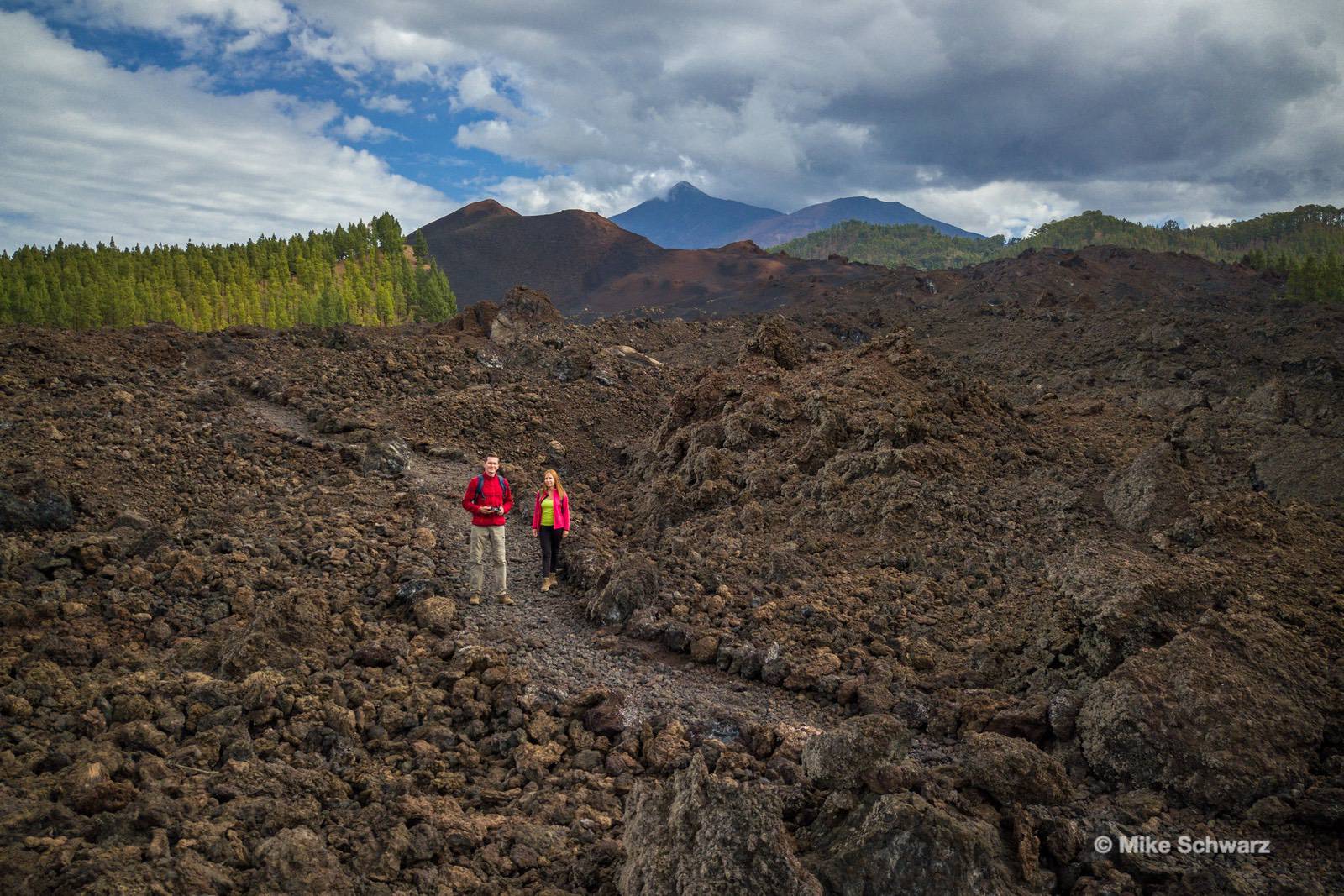 Start with these three routes:
The route around Cinero volcano.
Anaga Rural Park. Descend from the village of Chamorga to Bermejo beach
Climb the Roque del Conde mountain
What tours to go on in Tenerife?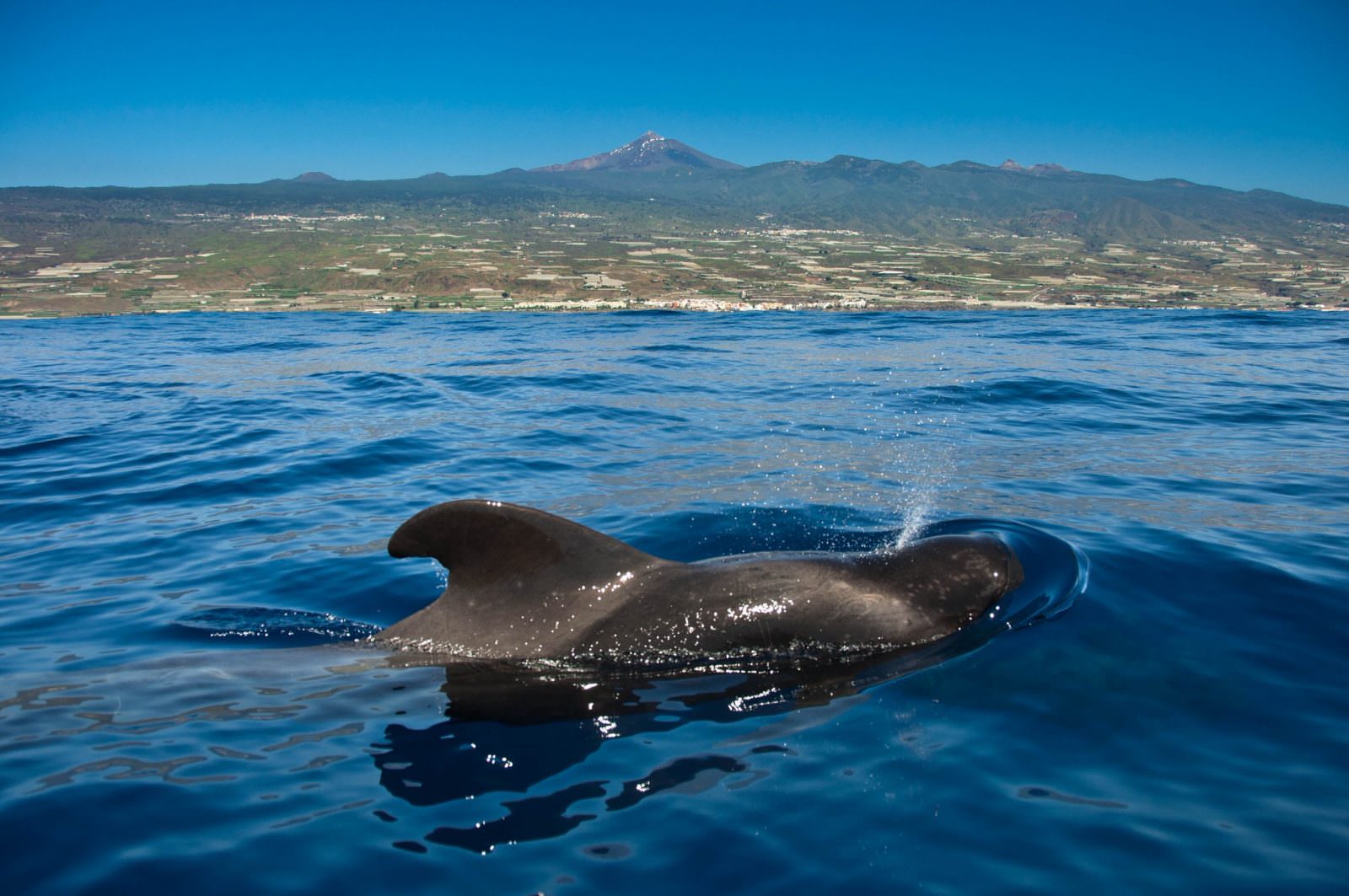 Book a bus excursion to Teide volcano if you don't have a car.
Or go on a day trip to see whales and dolphins.
For a day trip to the nearby island of La Gomera. The tour price includes a ferry ticket, bus, lunch, and a guide. How to book, I wrote here.
Climb with a guide to the volcano Teide. Or, with a guide, visit the observatories.
What to Do With the Kids?
The island has everything you need for children. Many playgrounds, great beaches, and activities.
Visit Loro Park to see orcas, dolphins, seals, and parrots. If you don't have a car, get a ticket to the park and a transfer here.
Ride the water slides at the world's best water park, Siam Park. Buy your tickets in advance here.
Take a ride on a Viking Drakkar ship.
Or dive on a yellow submarine. The kids will love it.
When is the Best Time to Go to Tenerife?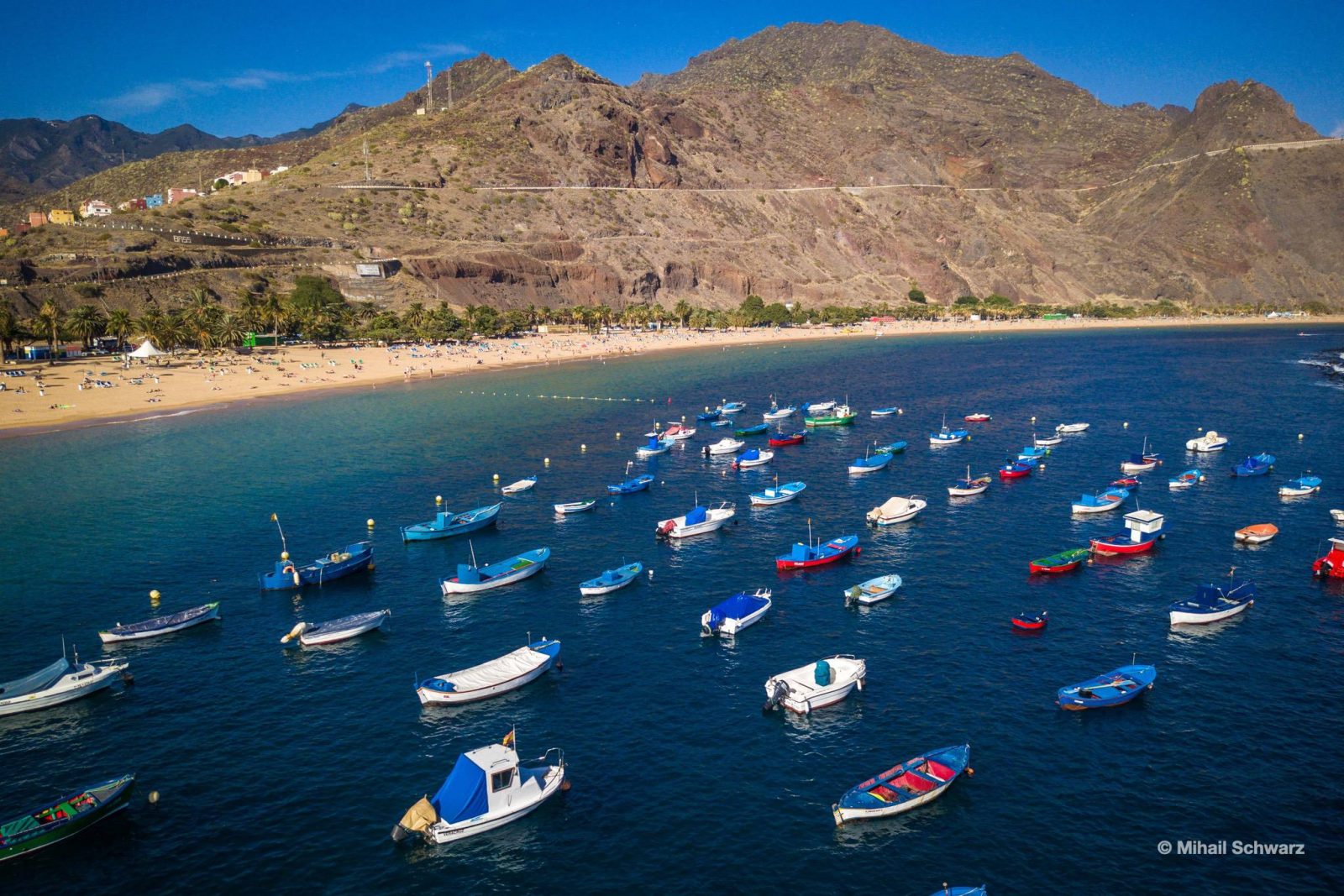 In Tenerife, you can vacation all year round. The water temperature is always between 20 ° C and 23 ° C. Air temperature in winter ranges from 20 ° C to 26 ° C, and in summer – from 23 ° C to 29 ° C. But these are averages. Due to the geographical location and topography of the island, the weather conditions vary greatly depending on the spot. For example, in the north of the island, the forest of La Esperanza is usually 10 degrees colder – about 12 degrees during the day.
In the south of the island is always a colder and almost no rain. So, choose Las Americas, Costa Adeje, or my favorite, Los Gigantes, for a beach holiday, where the water is even warmer. September or October is the best time to swim. In winter, you can swim, but the water is choppy, about 20 °C, but you can sunbathe without problems.
The best months to vacation are September and October, and the coldest months are February and March.
28 Climate Zones: Find a Place to Your Heart's Content!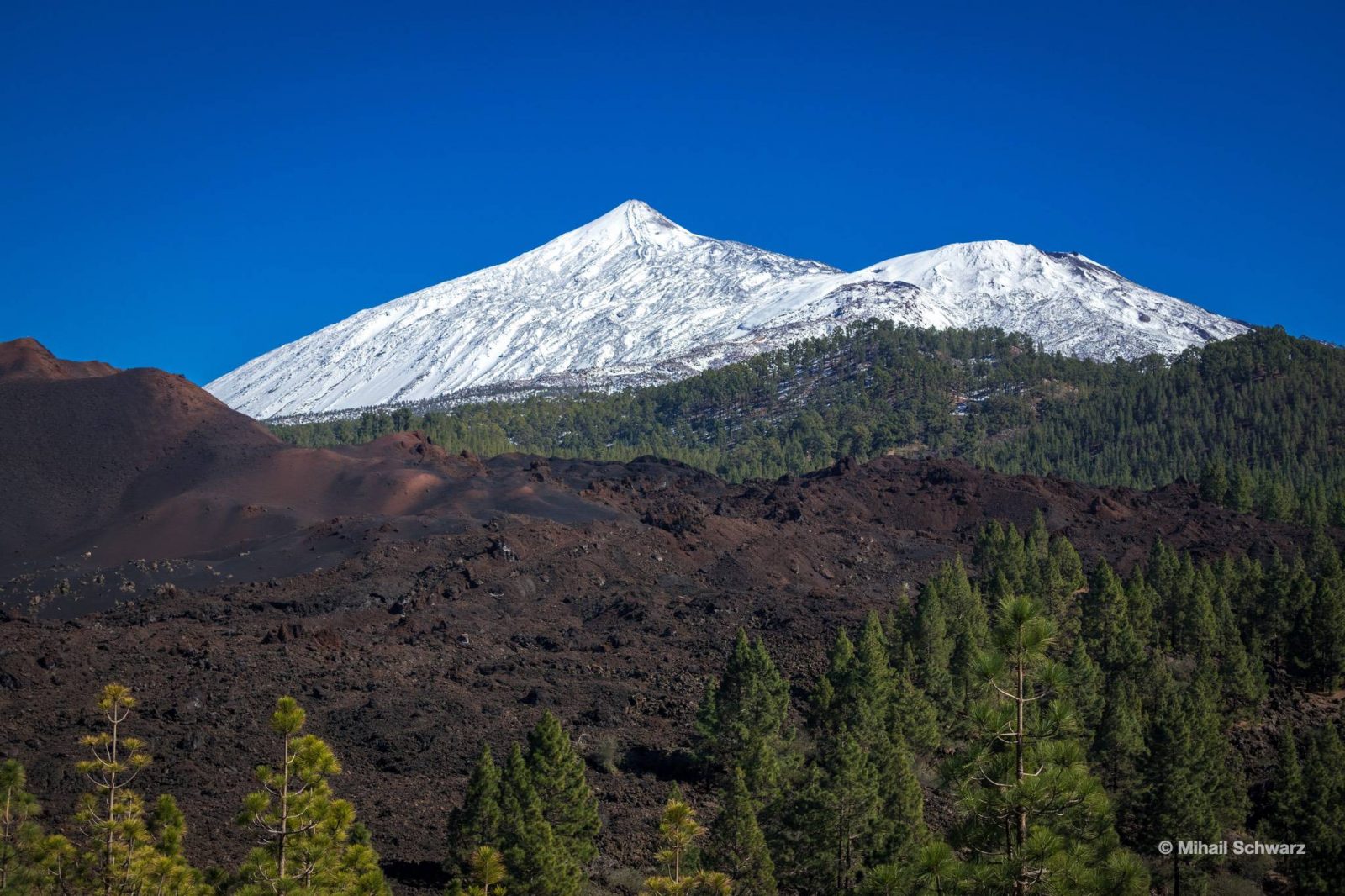 The mountains divide the island into two main climate zones: the humid north and the dry south. The north is characterized by its rich vegetation and relatively cool winter nights. The south has a sunnier and drier climate with slight variations in daily and seasonal temperatures.
As you travel around the island, you can get caught in the pouring rain in the north, swim in the warm sea under the bright rays of the sun in the south, and go to the center of the island, see the snow-capped top of the volcano Teide.
In addition to the main climatic differences between the north and south, the island has more than two dozen microclimatic zones. This is why Tenerife has so many different landscapes:
Tropical forests and volcanic semideserts
Mountain gorges and dunes
Beaches with black and white sand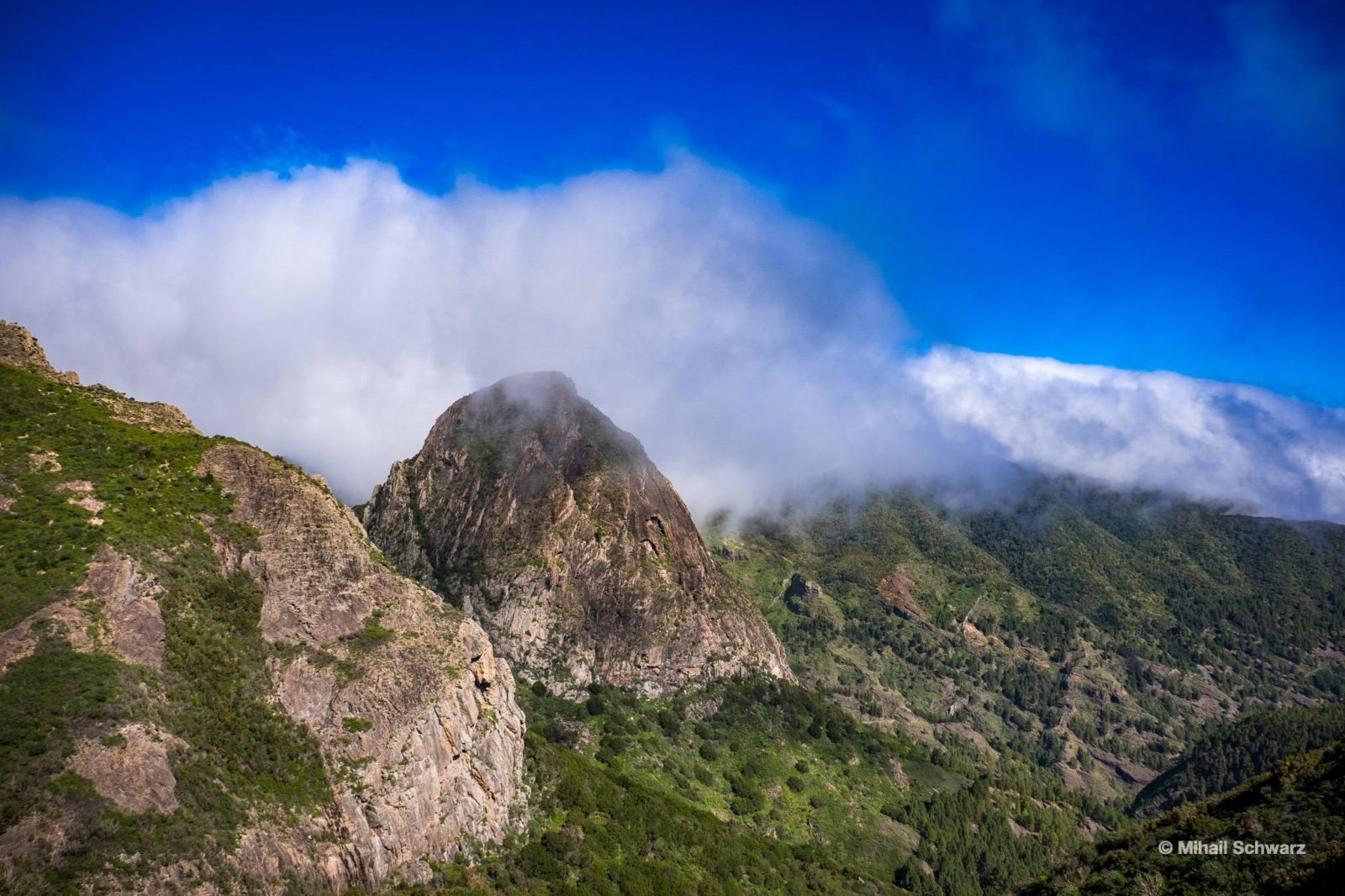 The most accessible island is La Gomera. It is very close by. You can get to it by Fred Olsen or Armas ferry. Or buy a tour. The price is about the same but will have a guide, bus, and lunch.
If you have a car, you can get to La Gomera and Gran Canaria by ferry without changes. Rental agencies, except Cicar, usually prohibit travel to other islands.
I prefer to travel between islands by plane. Binter, Canary Fly, and Air Europe fly here. Flights cost from €25 to €80. It only takes 30-60 minutes to fly to any island. At the airport, I just rented a car.
Be careful. If airlines offer resident and non-resident tickets, buy a non-resident ticket. Otherwise, they might not let you on the flight!
Best Beaches in Tenerife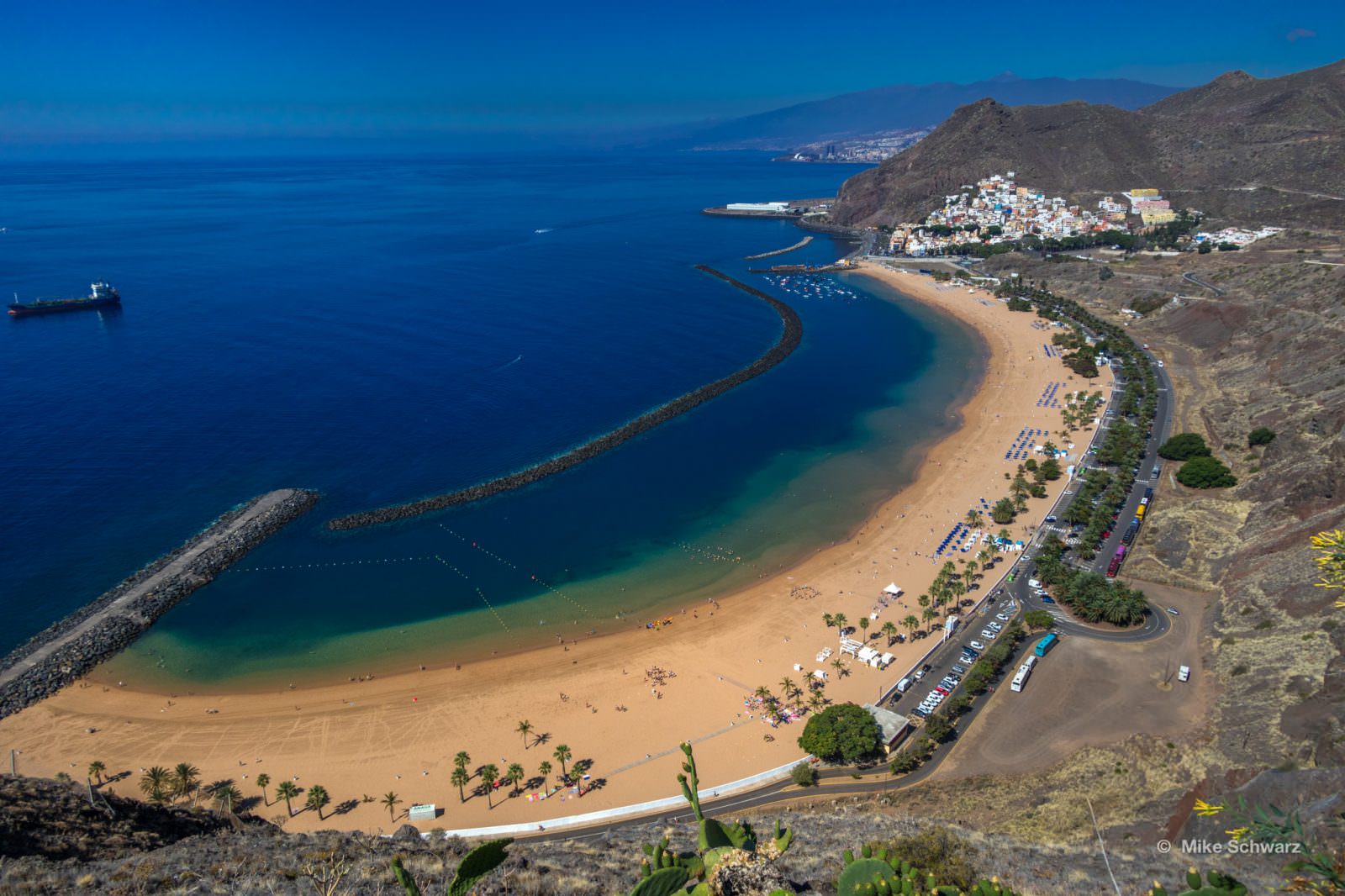 It is important to note that all the beaches of the resort island are entirely free. The whitest and most visited beach is Playa de Las Teresitas. It is located near the capital. The beach is unusual: its snow-white sand is brought from the Sahara Desert. But the water in this area is colder, and there are no hotels nearby.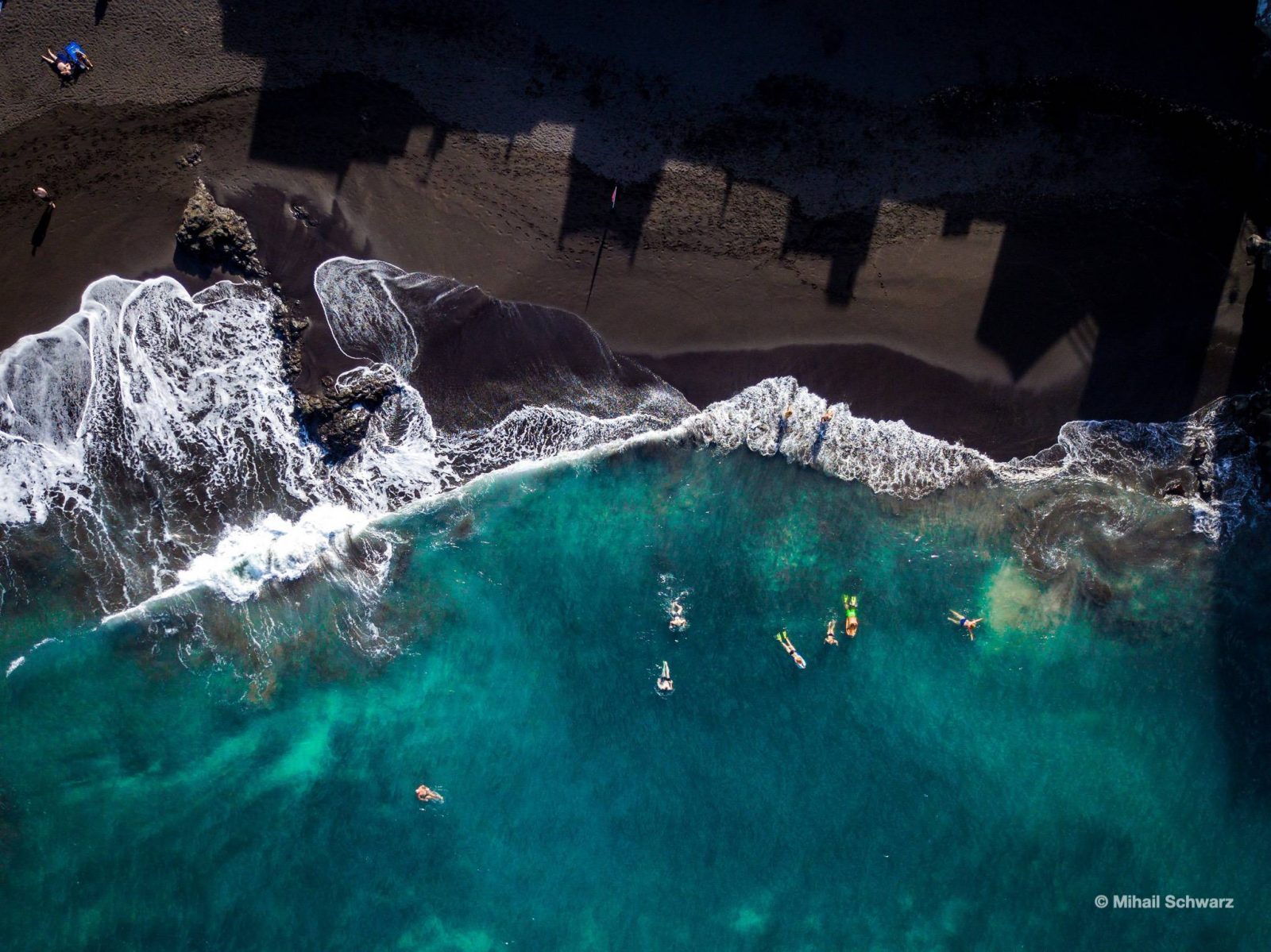 Most of the beaches of the island are covered with black volcanic sand. Such sand is beneficial to health. Numerous black beaches can be found in Puerto de la Cruz. If you prefer golden sand, go to Playa de la Vista beach in the resort of Los Cristianos.
However, choose Las Americas, Costa Adeje, or Los Gigantes for a relaxing holiday.
What is the Best Area to Stay in Tenerife?
Almost all the resorts are located in the southern part of the island, where the weather is great all year round. In the northern part of the island, there is only 1 good destination – Puerto de la Cruz.
Let's choose where to stay:
Costa Adeje
Los Cristianos
Playa Paraiso
El Medano