Siam Park is a record-breaking water park, the undisputed leader in Tenerife's leisure and entertainment industry, and a worthy competitor to the parks of the world.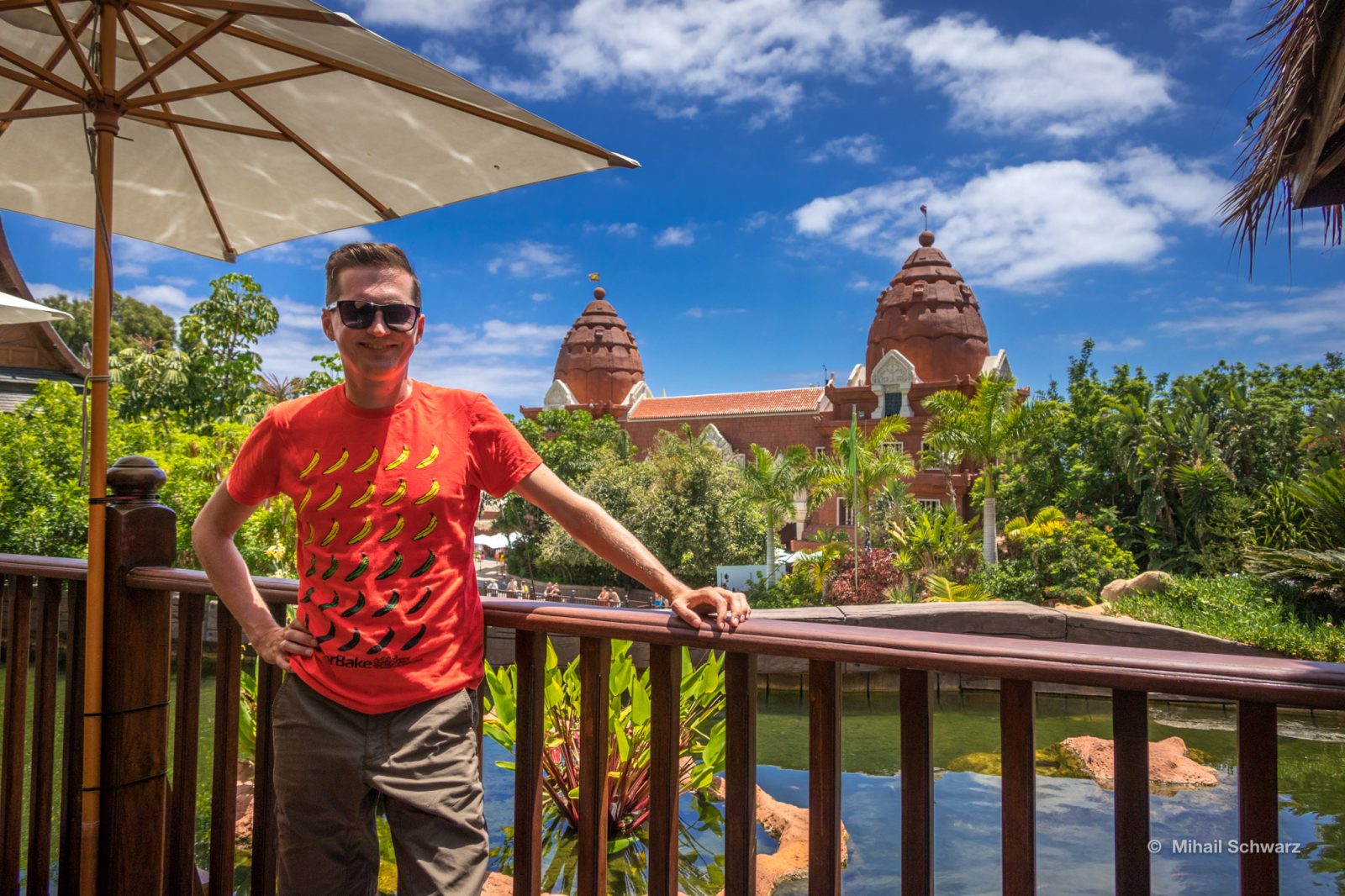 What is Siam Park?
Welcome to Siam Park, the best water theme park in Europe from 2014 to 2017, according to TripAdvisor. It is located in Tenerife and covers an area of 18.5 hectares. Siam Park is another project of the Wolfgang Kiessling family. They also own Loro Parque on the island. Siam Park was opened to the public in 2008.
It combines modern, dizzying rides with a tropical atmosphere of rest and relaxation. The design is in the Siamese style, but the buildings are not exact replicas of the houses and statues found in Thailand.
Take a day out of your vacation to visit Siam Park. Here you will get a charge of adrenaline, which is enough for a long time. And don't let the "crazy" slides scare you. You will find entertainment for children here too.
It is an interesting fact that the park desalters up to 700 m2 of seawater per day. After being used on the water rides, water is used to water the plants.
What can be found at Siam Park
To list and describe the water slides of the best park in Tenerife is a thankless task. Because it's impossible to describe in words all the emotions and impressions experienced in reality. The water park has more than 20 attractions – from extreme and mind-exciting to calm and to relax, setting you up for a good time.
Everything is done in grandeur: magnificent palaces, a massive head of a Thai deity, giant dragons, and funnels. For the little ones, "The Lost City" is built with water slides, suspension bridges, and rope ladders. There are private bungalows and cabins for families and companies. There are 5 restaurants serving Thai and local cuisine for those who get hungry. At the entrance, you will be greeted by sea lions, symbols of the park, living in their own pool.
When was Siam Park built in Tenerife?
Siam Park's construction began in 2004 and cost about 52 million euros. It was supposed to be opened in May 2007, but it remains under development. The theme park finally opened to the public on September 17, 2008.
What's so special about Siam Park?
Tenerife's biggest water park is Siam Park, which has a range of rides for all ages. The park also has a vast pool and plenty of sun loungers for visitors to enjoy the views.
Tower of Power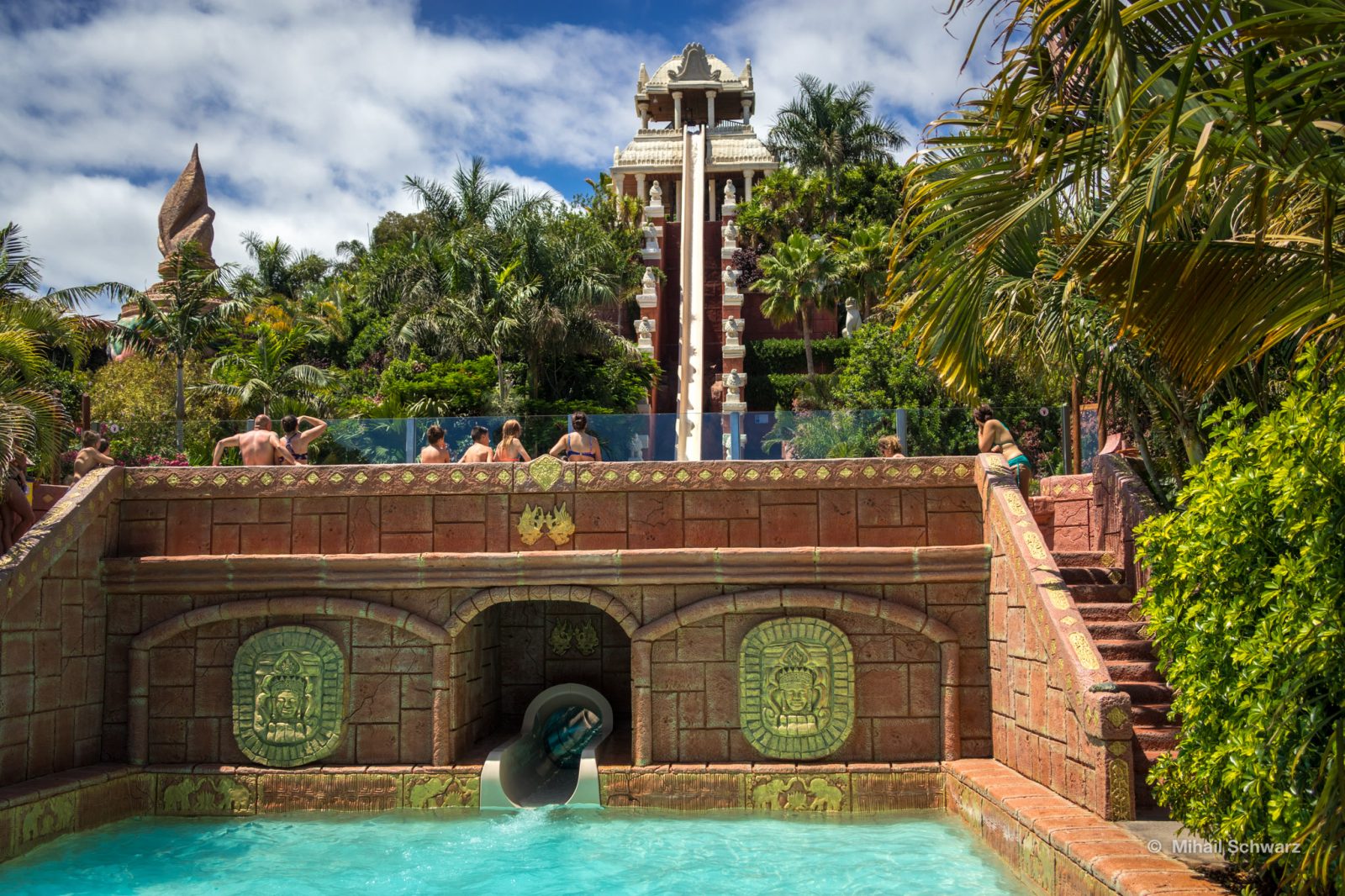 The Tower of Power, the "adrenaline" slide, is the landmark of Siam Park. It is 28 meters high, and the open part is almost vertical. At about 80 km/h, you fly into a glass tube with sharks and stingrays swimming around it. But you need to get a better look at them. So when you land, go around the slide and look at the fish in peace.
The Wave Palace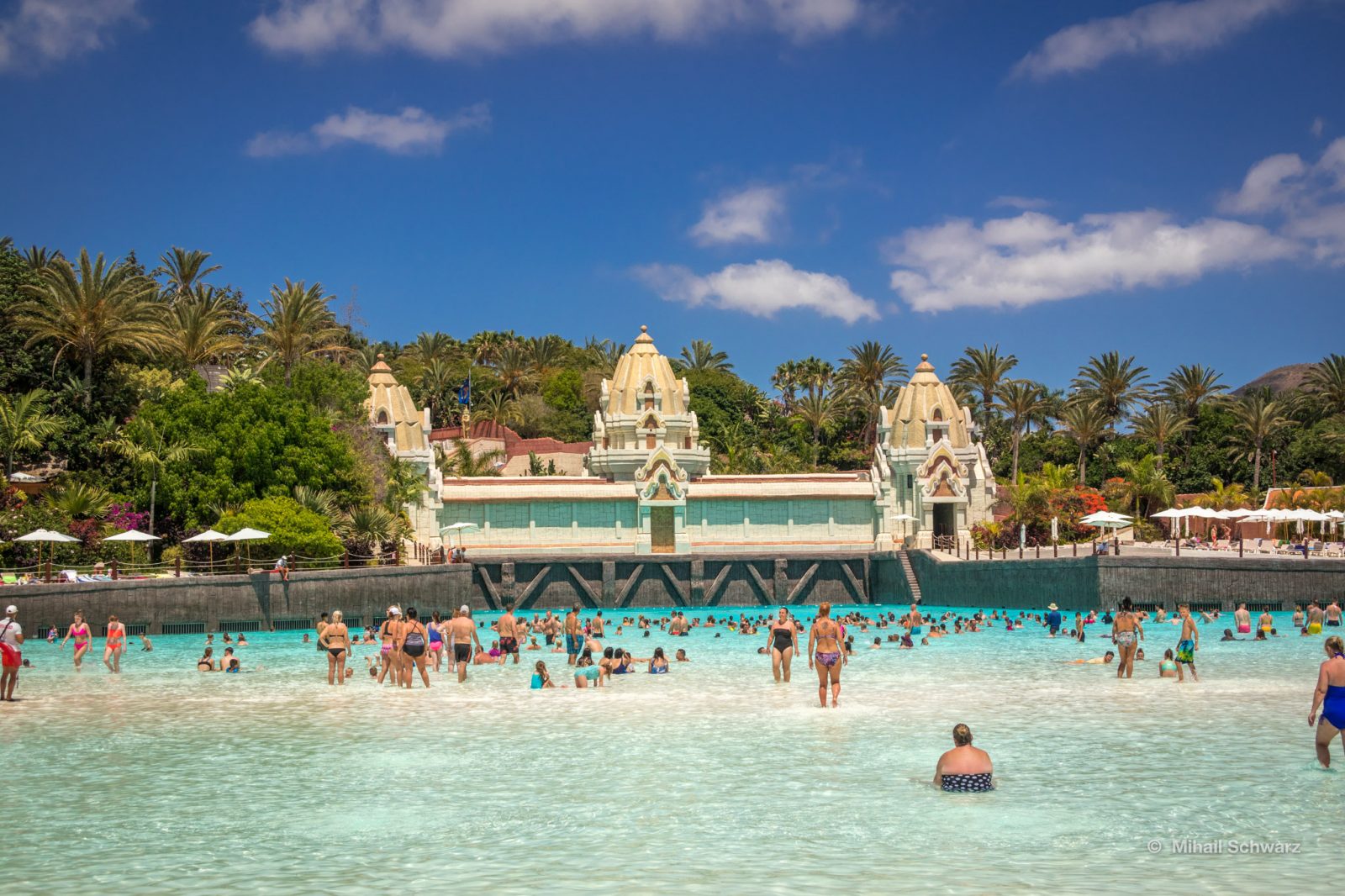 The park's pride is The Wave Palace, a large pool with up to 1,200 people and an artificial beach. But white sand, blue water, and tropical vegetation are not the main thing. The main thing is the synthetic wave, which reaches 3 meters. Many people swim at the exit of the wave, waiting for a miracle. The water temperature is 24 °C all year round. You can surf in the pool only after the park is closed and by appointment.
Dragon
The Dragon attraction will cause a storm of excitement. The raft, accommodating 4 people, slides at high speed along a 10-meter steep wall and a funnel. Their movement is monitored by a vast and terrible dragon.
Mai Thai River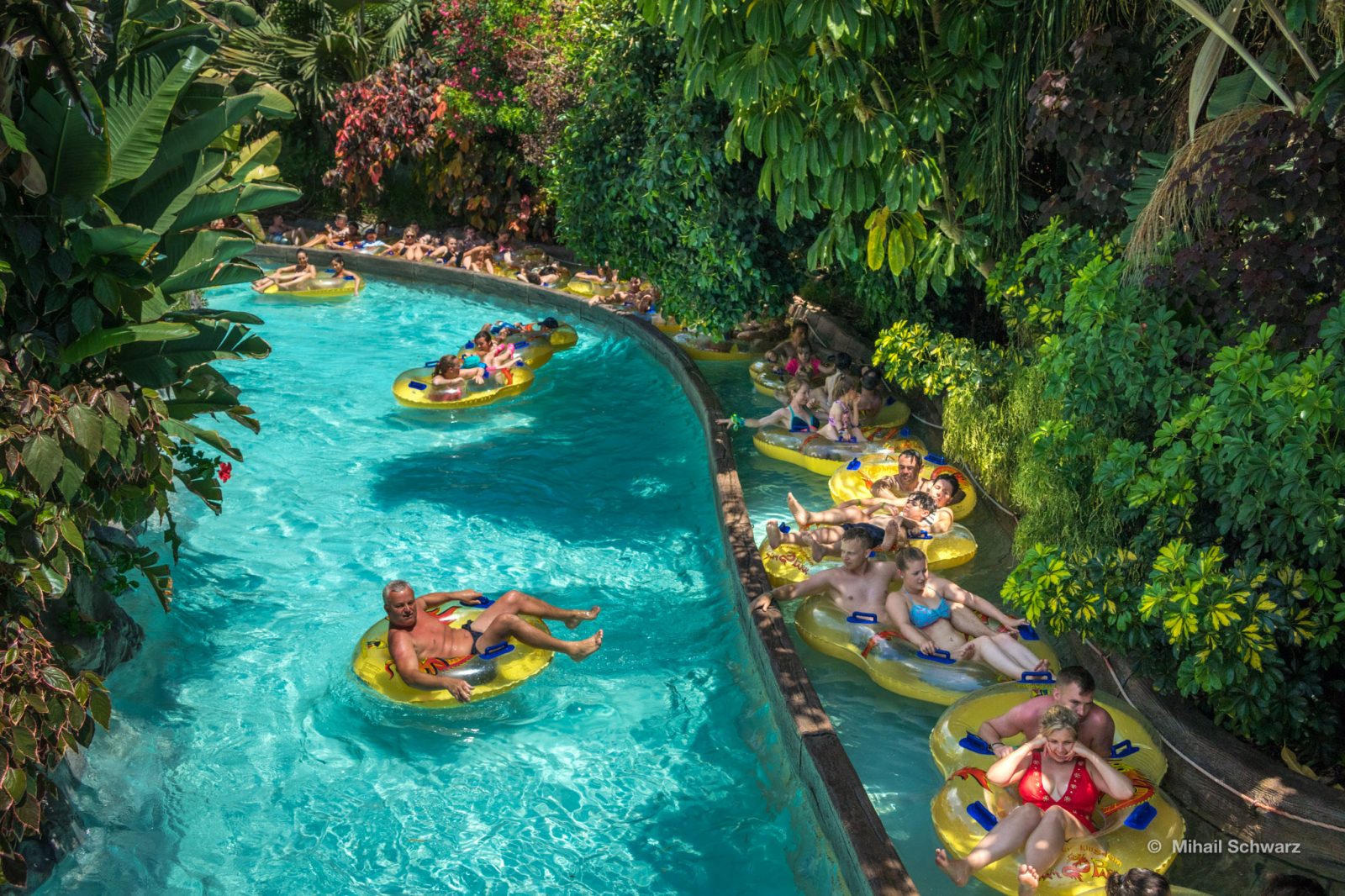 If you're tired of the extreme, trust the flow of the Mai Thai River. You'll see all the park's sights as you float down it on a yellow circle.
The Giant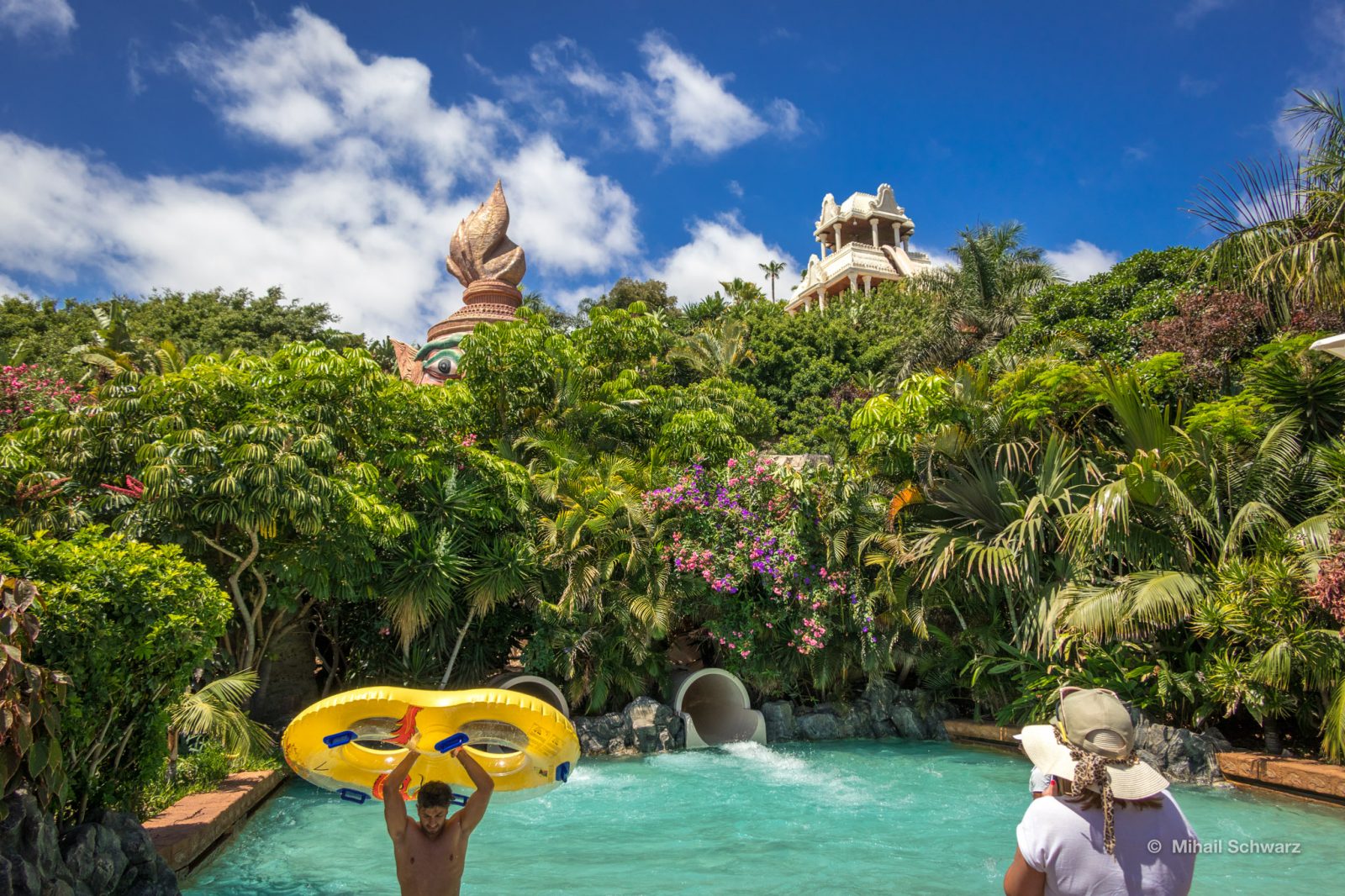 "The Giant" is a massive tower in the shape of the head of a Thai deity, from which two pipes depart, passing into large funnels. On this water slide, you can reach a reasonably high speed.
The Volcano
In The Volcano, you'll be transported to the mouth of an awakening volcano. The raft glides at high speed through an enclosed tube with a laser-effect volcano eruption projected onto the walls.
Singha
Singha is a 240-meter long winding course with 6 funnels and speeds of up to 65 km/hour.
Kinnaree
Kinnaree – a fast 213-meter track with branches in the form of a wave. The inflatable rafts accommodate up to four people.
Naga Racer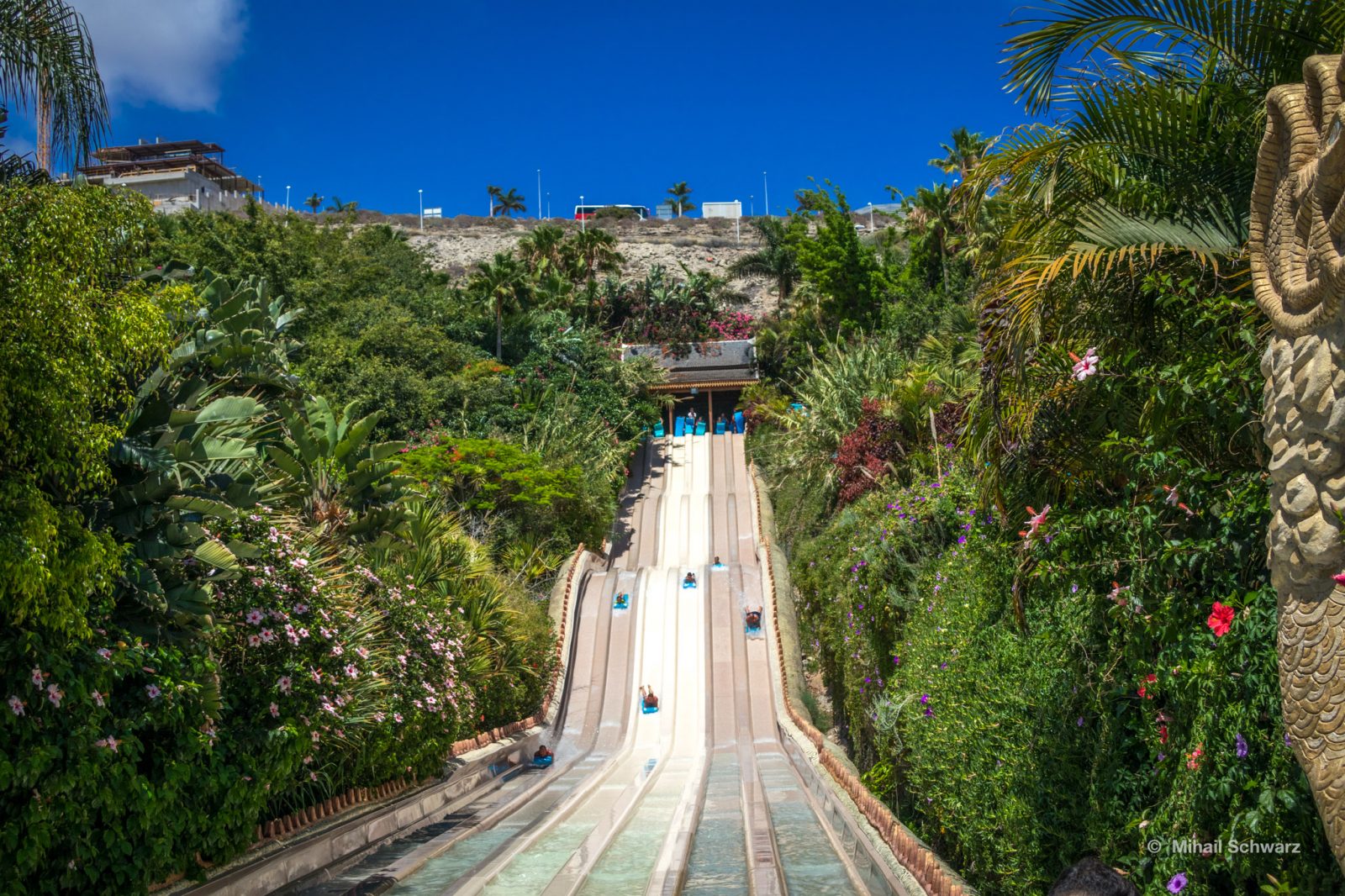 Naga Racer is a 6-lane downhill with cascades. You can have a team competition.
How fast is the Tower of Power Siam Park?
A vertical ride, transparent ProSlide Freefall uses transparent glass to project a shark, stingray, and fish into the water. That's to be noticed! In this location for speed slides, you will reach a speed of up to 80 km/h while traveling across a shark and ray tank.
How to surf in the park?
Siam Park's Wave Palace in Tenerife, Spain, uses Murphy's Waves technology to raise waves of up to three meters (10 feet) in height. However, after reviewing hours of videos, we could not locate waves exceeding a 6-foot height.
Critics report that the Siam Park website posts claim that there is proof for this concept – and therefore, no such evidence exists to our knowledge. The pictures and video clips on this website show the wave's height to be around 1.9m.
The Wave Palace operates one 60-to-90-second wave, which generates between 40-to-60 waves per hour. Current customers can access the pool anytime on a first-come, first-served basis for €600 an hour. Reservations are required.
Which is better Aqualand or Siam Park?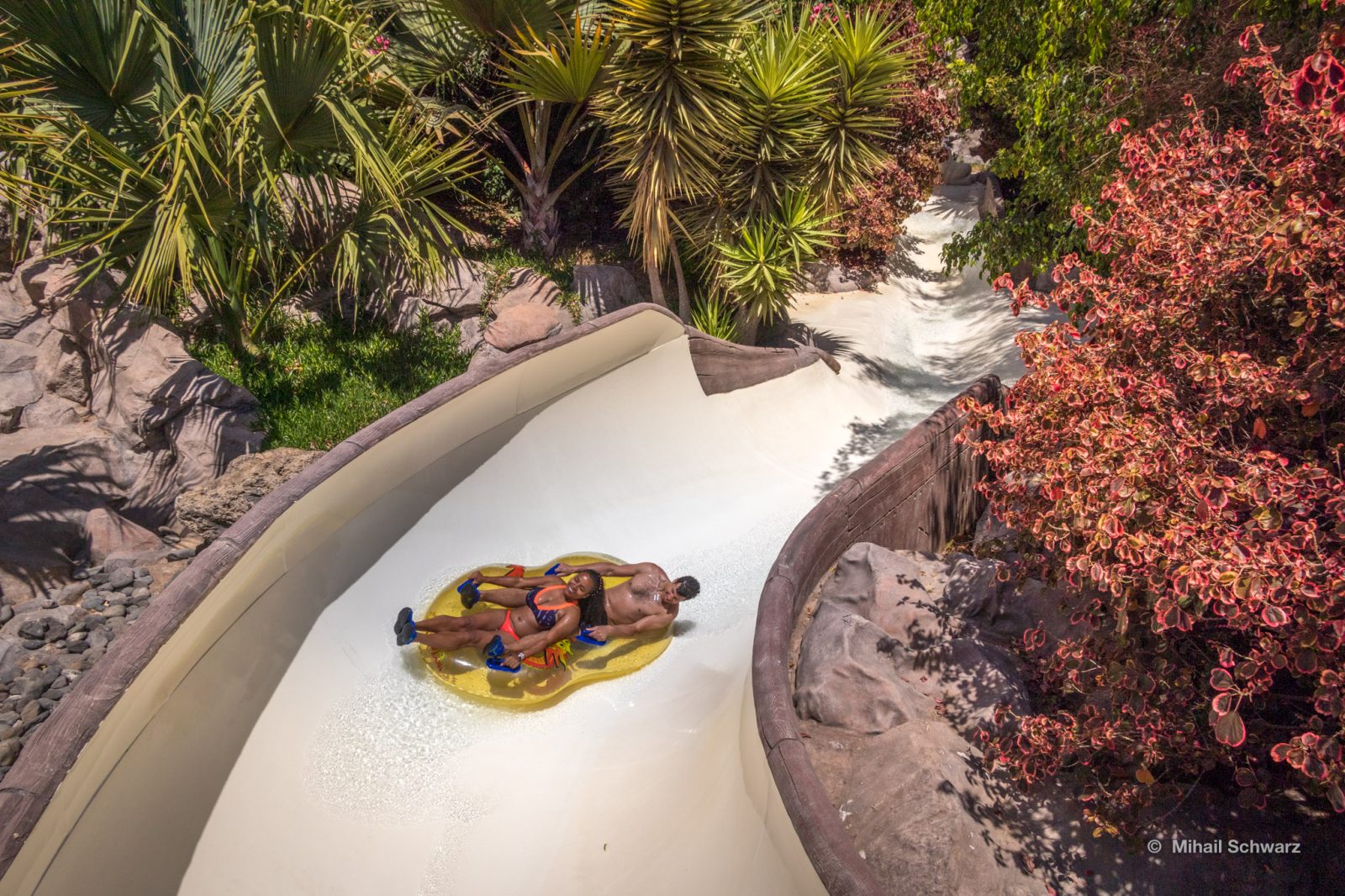 If you are searching for a quick thrill of confidence and rushing waters, then Siam Park is for you. On the other hand, if you're traveling with kids and are not interested in whimsical rides, then Aqualand is the better fit.
What are the height restrictions at Siam Park?
The minimum height is capped at 1.25 meters. Even so, many rides prohibit individuals from joining them in their territory unless they are at least 14 years old.
Parents with young kids can assure that they will have a great time at the water park because the rides all have a safe height restriction. However, the toddlers have really small water playgrounds, so the whole family can enjoy a day together.
Does Siam Park have a weight limit?
Siam Park in Tenerife is a water park that features some of the tallest and fastest water slides in the world. The park also has a lazy river, a wave pool, and other attractions. All riders have a weight restriction of 110 kg (about 243 pounds) for safety reasons. This is to ensure that everyone can enjoy the rides safely.
There are several rides for some circumstances, but you must be a comparatively light adult to avoid getting on them. On rides using a weight restriction, it is a sign listed on the attraction. I apologize for forgetting the info. It was primarily for rides with two passengers, and a maximum of 250 pounds would be the weight.
Siam Park Height Restrictions
The park's main attraction, the Tower of Power, is a massive water slide over 100 feet high. Riders must be at least 1.40 meters tall to ride the Tower of Power, making it one of the tallest water slides in the world.
Tower of Power: minimum height 1.40m
Vulcano: minimum height 1.25m
Lazy River: minimum height 1.10 m. If younger, they have to be in the company of an adult.
Fast Lazy River: minimum height 1.10 m
Mekong Rapids: minimum height 1.10 m
Naga Racer: minimum height 1.10m
Jungle Snakes: minimum height 1.10m in 2 slides, 1.25m in 2 slides
The Gigant: minimum height 1.25m
The Dragon: minimum height 1.25m
Kinaree: minimum height 1.25m
Lost City: for small children
Sawasdee: maximum height 1.25m
Want to know what to wear at Siam Park?
If you're visiting Siam Park, you should stay in your swimsuit. Afterward, you can change right before you go on the rides, and you will want to wear essential clothing to get back home. Also, keep in mind that it can get hot and sunny outside during the day, so it's a good idea to use water-resistant sunscreen and wear plenty of it; that way, you can stay protected.
You can hire towels and lockers when you get there.
Lockers are available at parks in various sizes, for between €3 and €5, and towels can be rented for between €3 and €5 plus a €5 deposit. If you don't want to carry a towel with you to the park or you want to save your space in your case as you travel, using one of these handy lockers provides a great benefit!
Siam Park Hours
From May 30 to October 31, Siam Park is open to everyone for daylight hours. Whenever the rest of the year, its opening time is 10 AM, and closing time is 6 PM.
If you want to steer clear of the crowd, you're better off avoiding the weekends, Mondays through Thursdays, and Tuesdays and Fridays. Keep in mind, however, that if you arrive during summer, holidays, or whenever school is out, Wednesday, Friday, and Saturday will be very different from the remainder of the week.
The best time would be shortly before opening as the lines begin to get longer. At 11 AM, it gets even more crowded as free shuttles start arriving.
Free Shuttle Bus
Every 30 minutes, a bus departs from different resort locations and takes you to Siam Park for free. Guests staying in Los Cristianos, Las Americas, and the Costa Adeje can take advantage of this service, which makes getting to the venue a piece of cake. Whenever you return at the end of the day to be dropped right at the resort, it's a cinch!
The bus runs every hour from 09:30 to 18:00. Approximate departure time and place of stops:
Siam Park 09.30
TheDukeShop 09.35
Centro Comercial Fañabe plaza 09.40
Villa Adeje Beach 09.45
Llanos de Troya 09.50
Best Tenerife 09.55
Centro comercial Presidente 10.00
Centro Comercial Pasarela 10.15
Princesa Dacil 10.20
Siam Park 10.30
There is a free bus from Los Gigantes on Tuesdays.
Where to Eat in Siam Park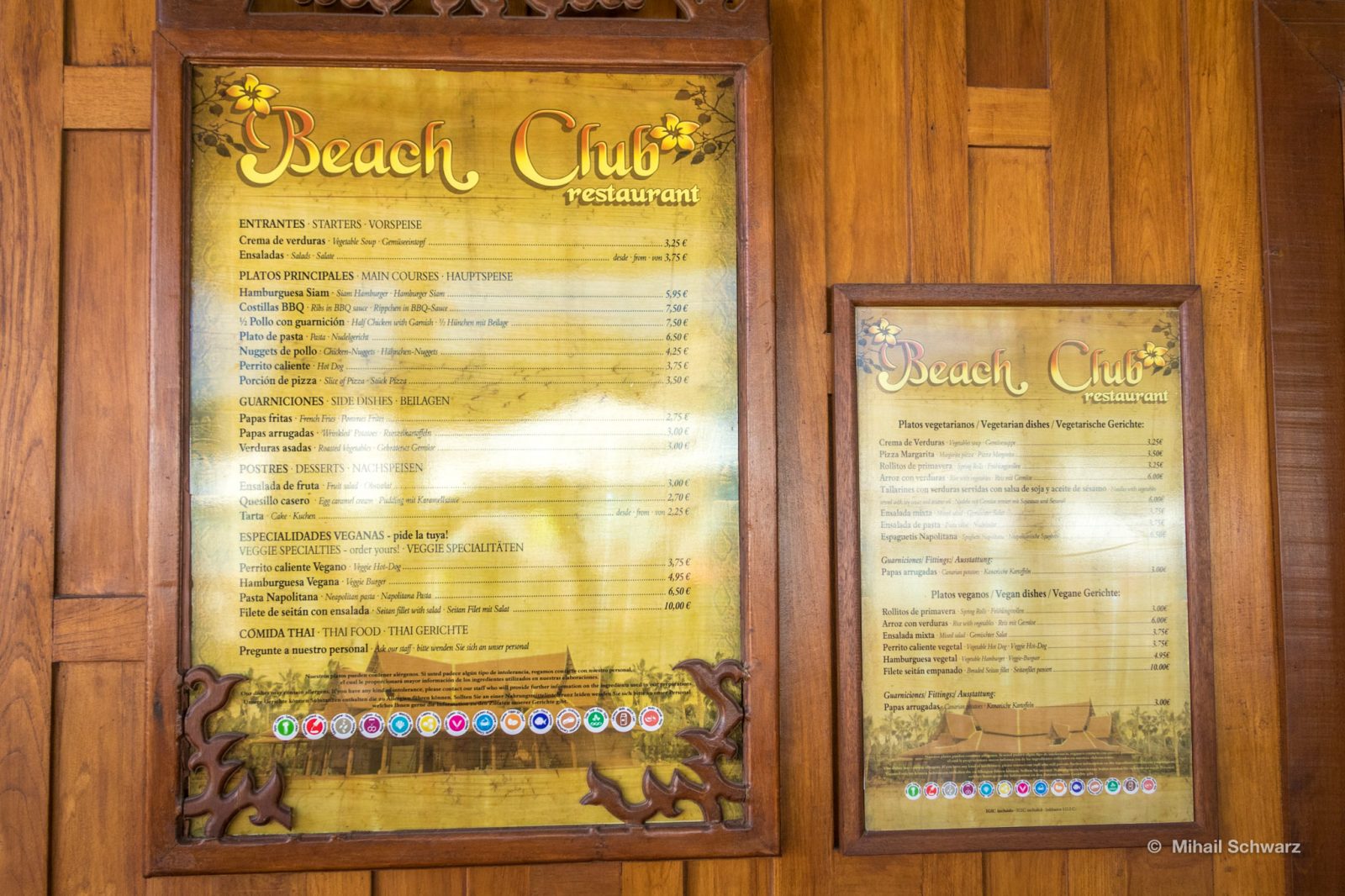 What Cameras to Bring for the Best Experience
You can also bring your GoPro or an underwater action camera. If you wish to bring the slides down, you would have to wear them on a headband or a harness, since you need to have your hands free to go all the way down the slides. You may also bring your phone in a waterproof case, but you will not be able to go down the slides with it.
What's provided at Siam Park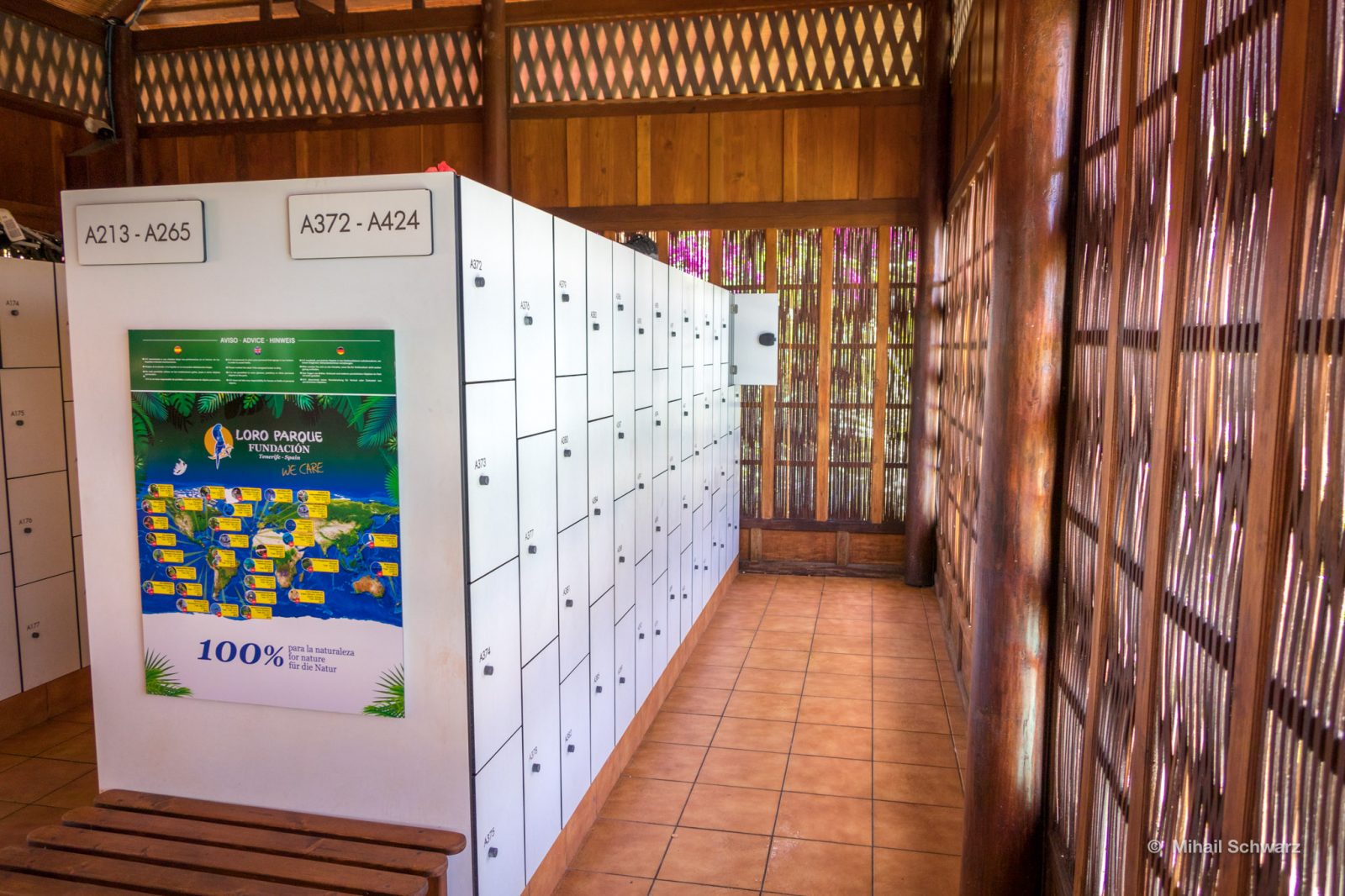 At Siam Park you will be offered:
Free sun loungers, umbrellas and life jackets for children;
free Wi-Fi;
free shower and toilet;
towel (3€)
locker (Small locker 3€, big locker 5€);
Stores, bars and restaurants;
parking (4€)
How to get to Siam Park
Siam Park has free double-decker blue buses that take visitors to Playa de las Américas, Costa Adeje, and Los Cristianos. Check the website for stops and times.
Siam Park 09.30
TheDukeShop 09.35
Centro Comercial Fañabe plaza 09.40
Villa Adeje Beach 09.45
Llanos de Troya 09.50
Best Tenerife 09.55
Centro comercial Presidente 10.00
Centro Comercial Pasarela 10.15
Princesa Dacil 10.20
Siam Park 10.30
The next bus is every hour.
Entry tickets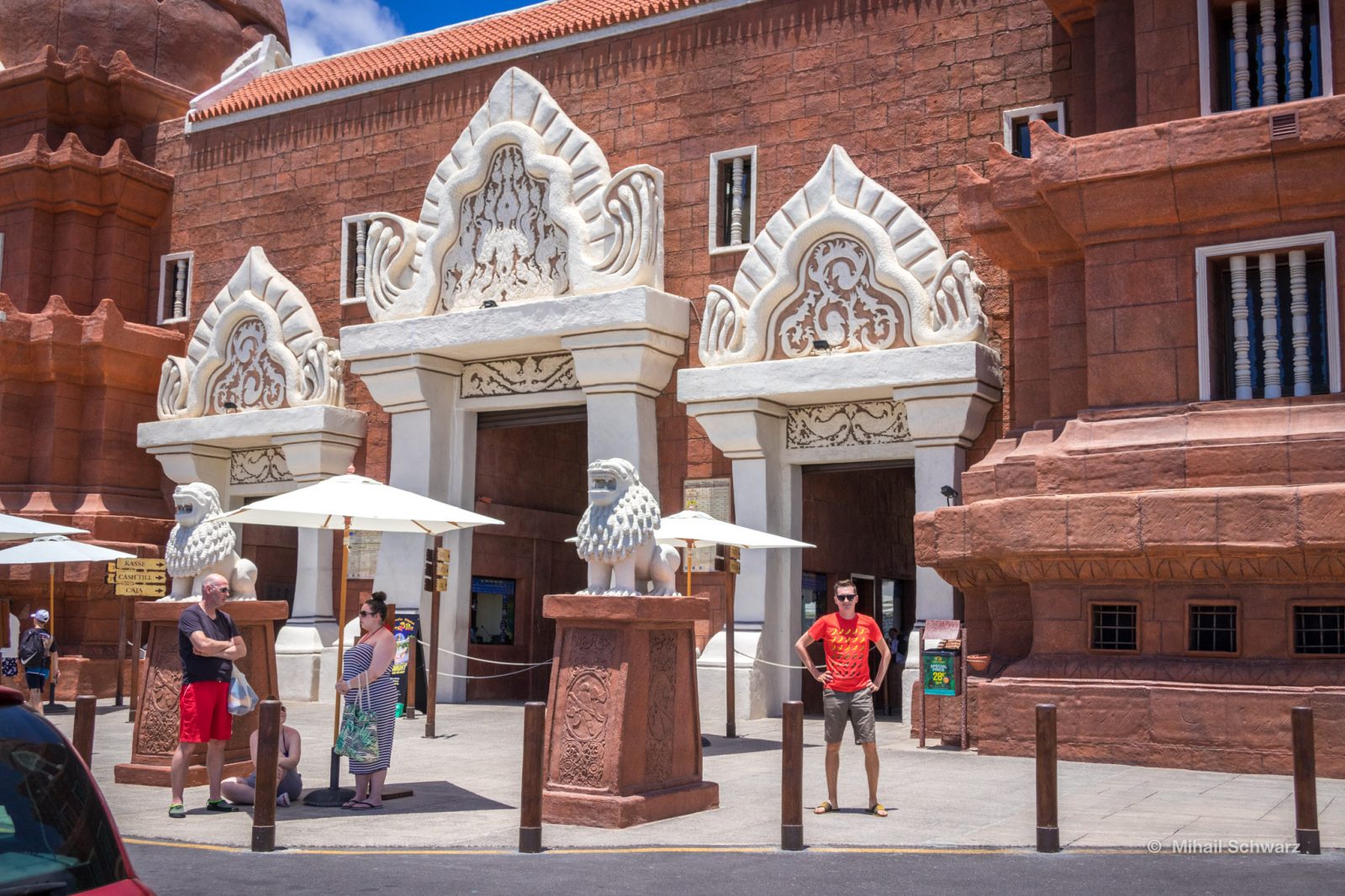 An adult ticket for the whole day costs €38;
children (3-11 years old) – €26;
children under the age of 3 – free of charge.
If you go to Siam Park with a child, remember that not all attractions are suitable for little ones. The minimum height for admission to the slides is 110 to 130 cm. If your child is under 110cm, you'll be able to swim in the Lazy River (a lifejacket is provided for your child) and visit the Lost City and Sawasdee.
Since Siam Park and Loro Parque have the same owners, it is better to buy Twin tickets. That way, you can save up to €10.
Check the official website for detailed information on fares and current offers. There you can also buy tickets online. I recommend purchasing a combo ticket to Loro Park and the Siam Park water park.